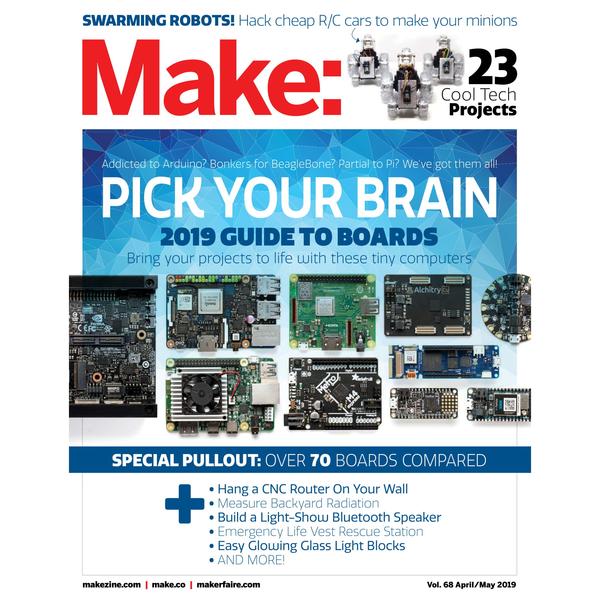 Make Magazine Vol 68
"Maslow began as a hobby project of Bar Smith in 2015. In 2016 Hannah Teagle joined to help run a Kickstarter campaign to build an open source community around the project. In 2017 they showed the machine at Maker Faire Bay Area, shipped four batches of kits sending thousands of vertical CNC machines around the world, and watched the community take off. 
Soon the logistics of packing and shipping kits became too much, and Bar and Hannah asked the Maslow community for help. They publicly posted the design files and made the factory tooling available to anyone who was willing to take on the task of continuing to make the kits. 
Maker Made CNC stepped forward and made kits available again in only a few months after the last kit from Maslow shipped. Their mission is to continue the work of Bar and others by investing in updates to make the kit accessible to a wider audience of Makers, and introduce products and accessories that will further enhance its functionality and capabilities."
Visit Maker Shed to download the issue to read the full article.
"Make a Maslow CNC." Make Magazine, April-May 2019, pp. 42–47