MakerMade 1/8" Compression 90 Degree V-Groove Router Bit Engraver Series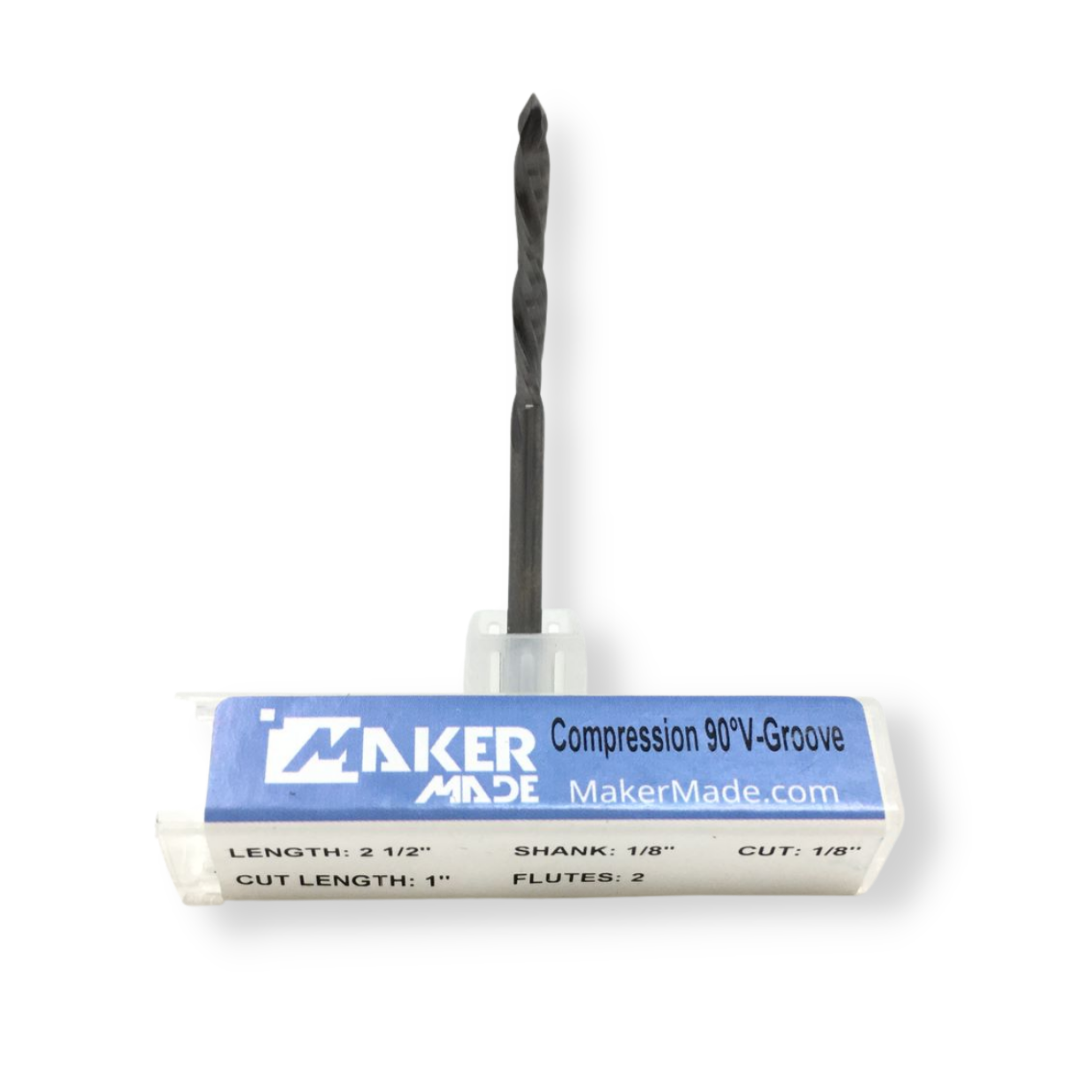 MakerMade 1/8" Compression 90 Degree V-Groove Router Bit Engraver Series
Introducing the ultimate cutting tool for precision engraving and grooving projects! This router bit is crafted with the highest quality materials and features a 90-degree V-shaped cutting edge for clean, precise grooves and engraving lines.
Its compression design helps prevent chipping and splintering of the material being cut, ensuring professional-grade results every time. Compatible with most standard CNC routers, this router bit is perfect for sign making, woodworking, and decorative engraving.
Invest in the MakerMade 1/8" Compression 90 Degree V-Groove Router Bit Engraver Series today and elevate your projects to the next level!