CNC Machines for All Makers
Scale & Simplicity at an Unbeatable Price
The world's first wall-mounted CNC. Faster, easier, and more accurate than the original Maslow CNC.

4x8 feet of Cutting Space
Quality Components Built to Last
New, all metal Z-Axis Assembly for Greater Control and Speed
Updated Chain Slack Management
⅛" Bit for Greater Accuracy
Electronic Control Board with Enhanced Features
Comes Partially Assembled with Pre-cut Sled for Faster Setup and Enhanced Dust Collection
NEW Wall Mounting Brackets for Extremely Easy Storage
Now with Laser Engraving Option

The original DIY CNC kit. Great for hobbyists and tinkerers at an unbeatable price.

4'x8' of Cutting Space
Quality Components Built to Last
Automatic Z-Axis Control
Includes 10 FREE Projects

The original DIY CNC kit. Great for hobbyists and tinkerers at an unbeatable price.

4'x8' of Cutting Space
Quality Components Built to Last
Automatic Z-Axis Control
Includes 10 FREE Projects
"I'm no computer whiz by any stretch of the imagination but 2 days later I'm making my own g-code and engraving. 110% recommend!"
"Thrilled to have a whole community of international backing when things go wrong or if I need help quickly. You can definitely count on a Maker to reach out and help you right away, any time of day...or night!"
"They have taken care of me from day one. Not only have they taken care of me but there's also a pretty great group of other makers as well, so you can get support with anything."
"So much great potential for such a manageable price. I earnestly recommend it for any true hobbyist or professional."
All of our kits provide 4'x8' of cutting space so you'll be able to cut large CNC projects in a fraction of the space for a fraction of the cost.
We've put together a great list of easy to follow resources to get you up and running in less time than ever including assembly resources, weekly live trainings and a supportive maker community.
Easily construct a frame using our easy-to-follow set-up guide. The entire machine can be scaled up or down simply by changing the length of the chain or size of the frame!
Make Anything You Think Of
Design your own digital project files or download them from the Maker community. Then just send it to your CNC machine for automated cutting while you watch your designs come to life. Router cutting and etching or Laser etching on a variety of materials:
Hardwoods
Plywoods
MDF
Laminate
Aluminum
Polycarbonate
Acrylic
HDPE
Nylon
PVC (Routing Only)
Foam
and More!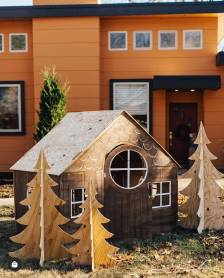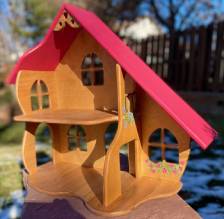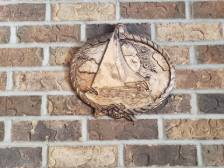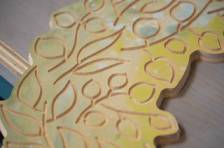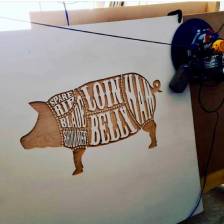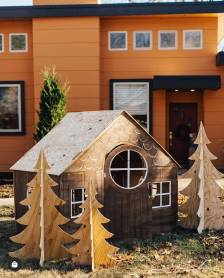 Resources to walk you through each step from set-up to your first cuts.
Become part of a large community of makers who share tips for setting up and using your machine and project plans.
US Based Dedicated Support available to provide any help you may need.