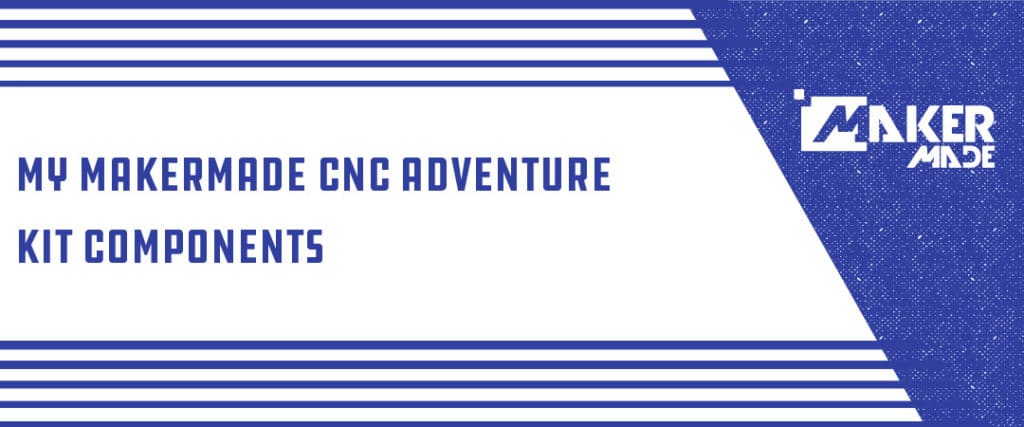 1. My MakerMade CNC Adventure: Kit Components
Once my kit arrived, the first thing I did was make sure I had all the parts. There's a sheet inside the box with a list, and a link to a great interactive image on the website showing all of the components. It took me a minute to figure out what was what. If you're not ready to start building right away and don't want to unwrap everything, here's an image that shows what's what. I've labeled each component just in case, like me, you don't know your XY motor mounts from your ring carriage on sight.
This work is licensed under a Creative Commons Attribution-NonCommercial-NoDerivatives 4.0 International License.